Affordable Quality
Carpenter Log Homes has been building log homes, cabins, and guest houses with care and precision for over ten years. Our homes feature log walls, vaulted ceilings, and open floor plans. Choose from one of our plans or we can design a custom home for your needs.
We also support the do-it-yourself builder. We can erect a building on your foundation, and we provide consulting help on log construction techniques.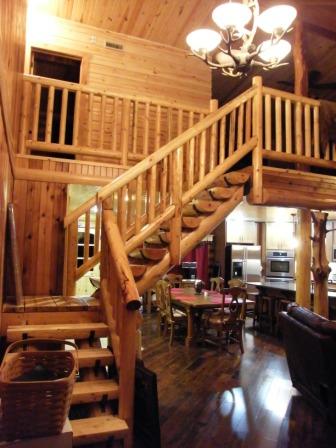 We take pride in creating log buildings that reflect traditional design and craftsmanship.
Whether you're looking for a cabin retreat or a spacious log home, we can help. Call us to discuss your plans and ask for an on-site evaluation.
We want to make your dreams of a log home come true - affordably!